Would you like to know….
more about cane characteristics and selecting great cane to fit your needs?
how to find the best combination of staple and shape for your instrument?
better knife techniques for precise and effective scraping and adjusting?
all about reed making machines, their uses and pros and cons?
what the experts who have experimented extensively do to make great reeds?
If so, ASK THE EXPERTS! Sign up to interact with The Oboe Reed Masters in this 10 week series. 
The Oboe Reed Master Series
This is fantastic new way to dive deep into the reed making questions that have always baffled you. Ask the expert!
This is a 10-session series, live and interactive in the JK Reed Making Zoom Reed Room. You learn from the world's top reed making experts.
Each expert will be joining twice with several weeks between the two sessions. This gives you a chance to digest the topic and try things out so that you can return to the second session to share your own results, ask more specific questions and dive even deeper into the topic.
Please note: The Oboe Reed Master Series is included in the Dynamic Reed Maker Program
Introducing burning reed topics and their
Oboe Reed Masters (subject to change):
Optimizing Staple, Shape and Oboe Combinations
Steve Hammer
Stephen Hammer enjoys an eclectic musical life playing and teaching oboes of all periods and is active as an instrument-maker.  After performing as soloist and principal oboist with leading ensembles in the eastern US for more than forty years, he relocated to Southern California in 2016, where he performs with Musica Angelica, the American Bach Soloists, and the Baroque Music Festival Corona del Mar among other enterprises. He has been a featured soloist with the Academy of Ancient Music, Great Performers at Lincoln Center, the Metropolitan Opera, and the Mostly Mozart, Tanglewood, Ravinia, Bruges, Regensburg, City of London, and BBC Proms festivals. His more than 200 recordings of solo, chamber, and orchestral music appear on Decca L'Oiseau-lyre and other labels and he collaborates with the instrument-maker Joel Robinson in building replicas of historical oboes.
Knife Skills
Jennet Ingle
Jennet Ingle has been Principal Oboist of the South Bend Symphony Orchestra since 2006, and also holds that position with the Northwest Indiana Symphony. Jennet is a soloist at heart, joyfully taking over any stage that will have her. As the owner and operator of Jennet Ingle Reeds, she makes and sells over two hundred handmade reeds every month to oboists all over the world and has helped hundreds of people with their own reed-making through her video series, The Five Minute Reedmaker, her weekly online Reed Club and annual live Oboe Reed Boot Camps.
Her first CD, Music That SHOULD Have Been Written for the Oboe, was released in December of 2016. It is available everywhere.
Cane and Cane Selection
Andrew Angus
Andrew Angus commenced oboe studies at Victorian College of the Arts in 1987 and completed a Graduate Diploma at La Trobe University before undertaking a Masters degree at the University or Western Australia (awarded 2002). He has a strong interest in Baroque music and plays on historic copies with several ensembles, including the Australian Brandenburg Orchestra, the Melbourne Bach Ensemble, and the Bach Akademie. He has appeared at many festivals including the Melbourne International festival. Andrew has recorded for ABC Classics and Naxos. He produces and sells oboe reeds commercially. His professional playing feeds into his teaching and uses it to inspire and energize his students.
"Burning" method for creating blanks
David Werner
David is the author of the oboe reed making book The Way to a Good Oboe Reed now available in an English translation of the original German (Der Weg zum guten Oboenrohr).  He maintains an aesthetically pleasing and informative German-language blog at www.oboe-blog.de and keeps oboists informed of new developments and products related to the oboe.
Born in Schwerin, David studied in Hamburg in the oboe studio of Prof. Paulus van der Merwe. While still a student, he took up his first solo position with the Staatsorchester Rheinische Philharmonie in Koblenz. He is currently solo oboist at the Anhaltisches Theater in Dessau.
In addition to regular solo and chamber music concerts, he is increasingly devoting himself to writing.
Reed Making Machines
Adam Shapiro
Adam teaches the art of reed making at Cambridge Makers UK and conducts frequent master classes (University of Utah, University of Northern Colorado, University of Illinois and The Band of the Household Cavalry – UK).
A seasoned performer on modern as well as baroque oboe, has performed with the Houston Symphony, Seattle Symphony, and New Jersey Symphony orchestras, as well as with the American Bach Soloists. Adam is also a member of the Seattle 5th Avenue and Village Theater pit orchestras. Adam earned his DMA in Performance Practice from Rutgers University. As a teacher, Adam has been a lecturer at the University of Washington, and maintains an active private studio. He studied with Ray Still, Grover Schlitz, Ronald Roseman  and Stephen Hammer.
Do you want to work directly with the Oboe Reed Masters? Now you can!
The 2020 Oboe Reed Master Series
After signing up you will receive an email with instructions and a link for the Zoom Reed Room. There are 10 sessions altogether, one per week, usually on Thursdays.
Each of the Oboe Reed Masters will be available for two 1-hour long sessions. You will have several weeks after the master's first session to experiment, try out and hone new techniques and integrate new ideas. When the same master returns for the second session you are ready to share your results, ask more questions and go even deeper into the topics.
Further Program Information
Each session is a live and interactive Zoom session which take place on a rotating schedule to accommodate various time zones of the masters and participants all over the world. Replays are available in a private Facebook Group if you miss the live sessions. (Please note: replays are not available with single session bookings.)
The Zoom sessions are interactive and in real time. You can bring your questions and engage the master and the other participants in reed discussions.
The culture of the JK Double Reed Making Zoom Reed Room has three simple rules:

Be kind
Be generous
Go first
What you need to participate
You will need a computer, laptop or mobile device with camera, microphone and speakers, stable internet connection and reed making supplies and materials or access to a reed making supplier.
I'm your host, Jeanine Krause
One of the things every oboist instinctively knows is that you need a great teacher. For a number of years I have been wishing there was an easier way to gain access to the great masters and artists in our field, particularly to deal with reed making. I realized I was relying on my colleagues on all ends of the earth to help me advance my own reed making skill. I approached each according to his or her particular strength and passion. Why should I have to wait to go on tour with my revered colleagues in order to "talk shop" and benefit from the depths they plumbed with their experiments? Why not bring together the world's best reed makers and invite them to demonstrate their valuable knowledge and skill on those aspects of reed making that most fascinates them? I knew one session would not be enough. I knew that after learning new ideas and skills, the real transformation happens when there is time to integrate and then return to discuss and deepen. This is how the idea began for The Oboe Reed Master Series began.
For nearly 30 years, I have been performing solo, orchestral and chamber music on modern and historical oboes all over the world, teaching oboe and reed making and producing professional quality, hand-finished reeds. I studied modern oboe and the American long scrape in the United States then after moving to Europe, I spent over 10 years producing quality hand-finished European short scrape reeds commercially. As a historical performance practice specialist, I have learned to make reeds for oboes of all eras.
Please join me in this series with some of the world's best oboe reed makers!
Welcome to my studio and to this new way of learning reed making. My students, colleagues and I were skeptical about learning reed making online. With the help of some brilliant and very easy to use technology, we quickly came to love the flexibility. You can learn whenever you want. You can connect with oboe reed makers all over the world looking for solutions to the same problems. With guidance, you develop the skill to do it yourself!
I am passionate about reed making and about expanding resources and connections. I want your skills to keep up with the demands of your musicality. I want you to look forward to sitting at your reed desk. I want you to make reeds that allow you to achieve your own unique musical expression.
Tap into the knowledge and experience of the top reed makers in our field. You will approach your regular reed making with renewed curiosity, motivation and enthusiasm.
Most teachers teach reed making skills. Skills are easy to teach. But they are hard to learn. I take a holistic approach to reed making as a craft. Balancing skill development with mindset while cultivating awareness of valuable experience leads more directly to miracle reeds and the freedom to achieve intense musical expression.
Be inspired! Make fantastic oboe reeds!
The Oboe Reed Master Series is part of The Dynamic Reed Maker Program.  This is a 10 week group coaching program designed to guide you into new dimensions of competence for confident oboe reed making.
The Dynamic Reed Maker provides you with skill development practices, accountability, support and best of all, direct access to some of the world's best reed makers. This is the perfect program if you know how you want to feel and how you want to sound when you play the oboe.
Imagine…
Feeling motivated and confident in your reed making
Getting answers directly from the world's best reed masters
Always knowing what to do next and how
Serving your unique artistry with the right materials and measurements
Having more time and emotional energy to spend playing the oboe!
Become a Dynamic Reed Maker
Agility, Eloquence, Delight
Praised as "delightful and so refreshing" (Boston Musical Intelligencer), Jeanine Krause performs on oboes and recorders with orchestras and as a soloist in Germany, the USA and worldwide. Jeanine holds degrees from St. Olaf College in Minnesota, the University of Nebraska-Lincoln, Peter-Cornelius-Konservatorium in Mainz and pursued doctoral work in historical performance practice at Boston University. Born in the USA, Jeanine lives in Germany.
Find out if the Dynamic Reed Maker program is right for you.
You are eligible for discounts if you bring a friend/colleague and if you are a member of the IDRS (International Double Reed Society)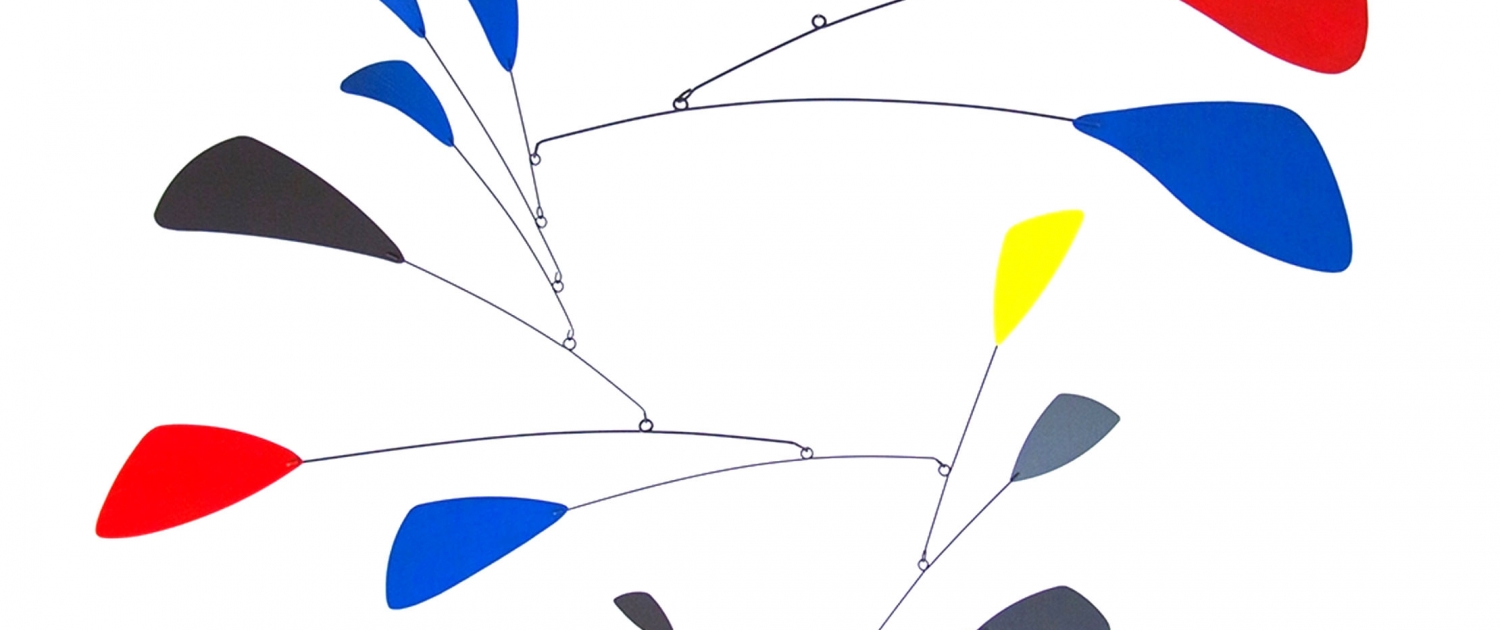 JK Double Reed Making Zoom Reed Room Series
The Oboe Reed Master
Complete Series $ 699.99   * 
Single session booking $ 89.99 *
* JK Reeds supports the International Double Reed Society. You are eligible for discounts in the form of a $ 60 refund when you confirm your IDRS membership. Get an additional 20 % refunded if you recommend a friend/colleague who enrolls. 
The Series will begin soon. The schedule will be selected to accommodate the time zone of the individual oboe reed master and communicated to you in a timely manner via email together with the Zoom link and password for your attendance. Replays are available for all sessions unless singly booked.
Price includes
10 Live, interactive Zoom Reed Room sessions with 5 Oboe Reed Masters
Extended access to replays.
Please note: you must book the whole series to have access to the replays. There is no replay access for single session bookings. 
Is The Oboe Reed Master Series right for me?
Frequently Asked Questions

I'm a professional/amateur/beginning reed maker. 
The Oboe Reed Master Series is designed for experienced reed makers. If you have a solid sense of sound on your instrument and have the basic skills and equipment for making oboe reeds and are looking to deepen your skill and knowledge, this is a great resource for you.
I play the American long scrape/European short scrape/historical oboes.
I have been conscientious in choosing experts for the Oboe Reed Masters Series to dive very deep into the burning reed issues which are universal. The masters also represent different scraping style preferences including the long scrape, the short scrape and historical reed making techniques.
I am new at oboe playing and reed making. Should I sign up?
This series is not for beginners. However, as long as you have a solid sense of sound, know how you want to feel when you play the oboe, can tie a blank independently and have basic knife skills, you will be able to participate and learn.
I've been making reeds independently for many years and want to hone my skills.
Yes! Absolutely. I have created this series just for you. You will be able to dive very deep into those topics that are yet mysterious.
I am a professional/amateur oboist.
For three years now, I have been interviewing reed makers at all levels, professional, amateur, hobbyists, young and old. It has been my experience that all of us confront exactly the same reed issues. I've designed this series to serve the interests of oboists who make their own reeds, regardless of your age, gender and whether you consider yourself professional or amateur. If you are a life-long learner and have a concept of the sound you want to make on an oboe and how you want to feel when you make it, this is the right course for you.
How much time will I need to invest?

Each week you will have access to one 60 min Oboe Reed Master live session. The times of these live sessions will be set on a rotating schedule to accommodate time zones of the masters and the participants all over the world. The sessions usually take place on Thursdays. You will have access to all live session replays to view at your leisure. Beyond these scheduled sessions, you determine freely how much time you spend on your individual reed making.
Am I eligible for a discount? 
You are eligible for a discount on your registration fee if you are already an IDRS member or if you join now. If you recommend this course to a friend or colleague and that oboist signs up,  you receive an additional 20% reduction to your fee. Additional discounts may apply if you received a code through other JK Reed Making events.
May I pay in the course fee in installments?
Please contact me to discuss the possibility of setting up an alternative payment plan that fits your situation.
I've never used Zoom before, I'm worried it won't work.
Zoom is free and very easy to use. Once you sign up, I will send you instructions and a link. If you use a laptop or computer, all you need to do is click the link. If you use a mobile device such as a phone or tablet, you will first need to down load the Zoom Conferencing app, then click the link. Zoom is a wonderful tool and user friendly.
Still not sure?
Click the button and use registration form to book a discovery call with Jeanine. Find out if The Oboe Reed Master Series is a good fit for your needs and interests.
Not sure? Talk with me to find out if the Oboe Reed Master serves your reed making needs.