Hans Hermann Ziel







Hans Hermann Ziel : As luck would have it
I called Hans Hermann Ziel at his home in Brazil in the Fall of 2019 with the happy purpose of informing him that he was the lucky winner of the raffle he entered by filling out a survey I had conducted to collect information about the needs of double reed players with regard to their reed making journeys.
Little did I know that I was the lucky one! More than ever these days of social distancing, I appreciate the opportunity to meet someone who has a lifetime of experience, of joys, of overcoming adversity and with whom I also share so many values.
A profile of the richness of a randomly selected individual
When I pulled Hans Hermann's name out of the virtual hat, I first thought nothing of it. After all, he was one of almost 600 participants in the survey about reed making for double reeds. However, when I returned to read his responses to the survey more carefully, I hesitated for a moment.
When it came to describing what was hindering him from reaching his reed building goals, he had written: "At the moment I am very focused on building my house organ in a small church, 14 stops."
Say what? An oboist who builds an organ and thus gets nothing else done? I quickly realized: Hans Hermann Ziel is so much more than "just" an oboist.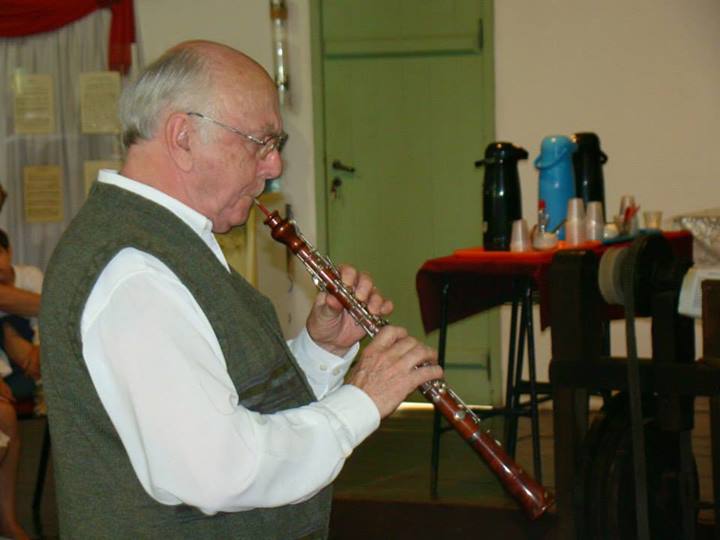 In fact, Hans Hermann is a retired Protestant Lutheran pastor who has been living in Brazil for over 50 years. He was born in 1939, thus he turned already 80 (!) last year. That alone is remarkable, even more so that he plays many other instruments besides the oboe, from his early childhood in his birthplace in Allenbach, Germany: first recorder and violin, then harmonium, later flugelhorn and trombone, and many more, adding up with the years. Even parallel to his theology studies he made music in choirs, orchestras and concert series, took and gave instrument lessons.
Instrument making is one of his most important activities. He not only builds organs, but also various string and wind instruments.
Maybe it's his extraordinary decision in 1968, just after turning 29, to take his young family by the hand and move halfway around the world to Brazil, to the state of Santa Catarina, in order to take up his first full-time position as a pastor. He must have been aware of the beautiful gift he could contribute to the community with his music and his ability to inspire people.
He founded several ensembles in his new home, including the Municipal Chamber Orchestra of Timbó, which brings together amateur musicians, students and teachers. His most important initiative may be the opening of Museu da Música in 2004, the Timbó-SC Music Museum, in a rustic, freestanding building, a former ballroom, over 100 years old. It contains a collection of over 150 musical instruments, 40 of which are built by Ziel's judicious hand, as well as a small, inviting concert hall, where the municipal and other music groups give concerts every month.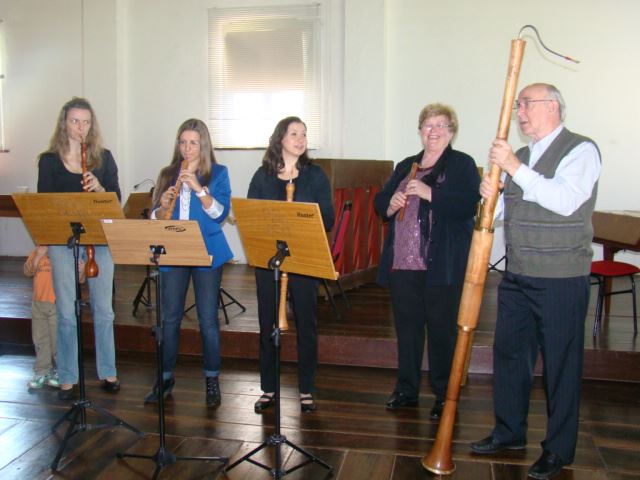 Hans Hermann Ziel is still today an anchor in the musical community. Retirement is out of the question.
"I would say that without music my husband would just wither, very much like flowers without water," says his wife Irmgart. But that's not all.
Do you know what else it is?
I am aware that in each of us lives a little bit of Hans Hermann Ziel, too. We all share the need communicate through our music, the desire to make music the center of our life, to reach people with our sound, to connect people, to touch hearts. This is the life's work of Ziel, and knowing him, we feel inspired and committed. Because we are connected by the same values.
https://jeaninekrause.com/wp-content/uploads/2020/07/hans1b-1.jpg
275
868
jeanine Krause
http://jeaninekrause.com/wp-content/uploads/2020/05/Jeanine-Krause-3c-small-Size-320x320-1.png
jeanine Krause
2020-07-20 17:20:22
2020-07-14 18:33:38
Who is the Lucky One?